User:Alita
From 8th Sea
Alita
And so it came to pass that the vile Alita Sidhe was spawned from the depths of Arcadia to rule over the 8th Sea wiki.
Name: Mara
Age: 30-40 (:
Icq: 5376693, email: alitasidhe-gmail.com, skype: lady_alita
Psn: Alita_Sidhe (platinum list)
My Music: Last.fm
Roleplaying games
My first system: Ars Magica
Characters
Status: legend
---
Status: active
Caoilinn (daughter of Raine)
Ištar (pathfinder)
Feyja (ArM5)
Aoife & Lir (ArMe5)
Jiří (ArM5)
Yvraine/Raine (Commorragh)
---
Status: stasis
---
My memory
Adelinda d'Este (Cyberpunk: Unity)
donna Tyler Brennan (the Last of Us)
Морин (the Last of Us)
Moira O'Gallagher (Shadowrun)
Cédric (D:tF)
Astrid Samuelson (Shadowrun)
леди Темперанс де Бове (UnMe) (FT)
donna Casimira Alba (UnMe) (ft)
Gwendolen (elf wizard) (WHFRP)
леди Тара О'Брайен (warhammer40k) (FT)
lady N, noble half-elf bard (Царь Олень!) (dnd5)
Джаззира (dnd5)
рыцарь Грааля Пьер (whfrp (by Gorg))
Gemma (GURPS: Monster Hunters)
Намэнс (GURPS: Wild West)
Ио (GURPS: Immortal)
Грациана Новак (wod)
the mechanical nano who fuses flesh and steel (Numenera)
Джакомина Ночетти (w:ta)
Eri McNamara (Shadowrun)
Сандра Милтон (biopunk) (FT!)
Морриган (cyberpunk2014)
lady Cassandra (Victoriana)
Alba Esposito (biopunk)
Дитрих (Anima)
Jagged Alliance: Tara and Lir McGuinness
J.J. (Excelsior)
Angel (Supers)
Doe (Victoriana)
Фианна (GURPS: The Witcher)
Мария Лемье (GURPS: Zombie)
Csapla'Emil'Inrokini (StarWars)
Рауль (AFMBE) (dead)
Джакомина Сан-Луи (Unknown Armies) (dead)
Noëlle St-Germain (GURPS: Cyberpunk) (сh)
Miguel Rodríguez (Supernaturals)
Erika Vogel (GURPS: Mass Effect)
Marie (Красная Земля)
Alice Rivera (GURPS: After the Fall)
Andrea Soldano de Aldana del Castillo (7th Sea)
Kaileena (d&d4)
Judika (dark heresy)
Jess (only war)
Ravenna (elf, Sorcerers - WHFRP)
(Торитака)Иши (l5r)
Ацальшочицин (gumshoe)
Kamira (dark heresy)
Teani Nostromo (rogue trader)
"Mithra" / Debra Lee (m&m 3)
Хильда (hedgecraft Apprentice) (WFRP)
Alda (Dark Heresy)
Beatrix (D&D)
Dominika Borge (Anima)
Леди Фелиция (Savage Worlds - Красная земля)
Lucrezia - 7th Sea
Alice (Gurps)
Assire (Dark Heresy)
Rosalia (Dark Heresy)
Jessica (oWoD)
Алия, Эвелин Валру (7th Sea)
Равьен (Houses of the Blooded)
Kamira de Sanierro: D&D - Lizbeth's setting
Nakamura Ischi ex Flambeau (Virtual Adept at the start) - oWoD
Daria ex Flambeau: old Ars Magica
Velassa Teran: ПРИ "Морровинд 2011" Призрачный Предел (слепой маг-зачрователь Клуба Совета)
...
Fairy Tales (memory 2)
Yvraine/Raine (Commorragh)
Лорэн (GURPS: Time Travel)
Ханна -> Эоган (WHFRP: vampire)
Zooey (fallout 2014)
Шерил (GURPS: tLoU)
Мелани Роуз (GURPS: Fae)
Iva filia Keira Metz (witcher)
Minder and Grey games (memory 3)
Трианома (The Sorcerers Crusade)
Вероника Трисс (GURPS: Dishonored)
Джейн Ходжинс (GURPS - Conspiracy X)
Эльза (async, indosec-specialist - EF)
Jackomina (GURPS - cyberpunk)
Виджая (fate core, NewSpaceOpera)
Анджей Кречет (fate - AF)
Debra (GURPS-zombie: Hypostasis)
Равьен (fate - AF)
Sara Ehrlich (fate - Нефлимы)
Nazare Dominica Sforza, knight of the Cross (fate - DF)
Lt. Alessandra Viskonti (cortex)
---
Этот список мог бы быть гораздо длиннее, но в нём всего лишь пара памятных мне персонажей и те, что были созданы уже после запуска вики.
Systems
Legend:
(last 3)
Shadowrun 4ed
GURPS 4ed
storyteller
'Long-long time ago in a galaxy far-far away
D&D V
Numenera
Shadowrun 4ed
Dragon Age Rpg
Star Wars: Edge of the Empire
All Fleash Must be Eaten
Shadowrun 5ed
Unknown Armies
Fate (Full moon, Dresden Files, Fate Core)
Unhallowed Metropolis
D&D IV
Eclipse Phase
Warhammer Fantasy Rpg (2 ed)
Gumshoe
Apocalypse World
Cortex (basic)
Сortex (supernaturals)
ЖСММ (ч.п.и.е.к.м)
L5R (R&K)
Mutants and Masterminds 3
Warhammer: Dark Heresy, Rogue Trader, Ascension, Only War.
Anima
D&D by Prinzessin
7th Sea (R&K)
Savage Worlds (+ Красная Земля)
Houses of the Blooded
old and new storyteller (oWoD & nWoD)
oh, my God - it seems that i must include "Эра Водолея" in this list. What a shame!
Blue Rose (true 20)
Exalted
DnD 3ed, 3.5ed
Star Wars (r&k - homemade conversion)/d20/Saga
Fallout PnP
and may be something else ;)
Knight
Raison d'être
Ay! mi bien, que no haria yo por ti
Por tenerte un segundo, alejados del mundo
Y cerquita de mi
Ay! mi bien, como el rio Magdalena
Que se funde en la arena del mar,
Quiero fundirme yo en ti.

Hay amores que se vuelven resistentes a los daños,
Como el vino que mejora con los años,
Asi crece lo que siento yo por ti.
Hay amores que se esperan al invierno y florecen
Y en las noches del otoño reverdecen
Tal como el amor que siento yo por ti.

Shakira - Hay amores

Music
\m/
Online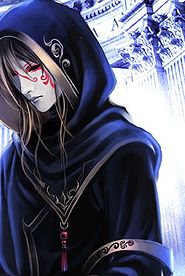 Destiny (closed, October 2015)
WoT (closed, winter 2012) - Sidhe armor
SW:tOR (closed at april 2012) - Sidhe Saga